Venues
Hotel Grand Pacific is please to offer two gorgeous wedding venues in Victoria, BC, should you give us the honour of sharing your day with us.
Planning to welcome all of the most important people in your life? Or are you interested in a more intimate reception? Our wedding venues provide settings sure to impress your guests, and make the experience an extra special one.
Vancouver Island Ballroom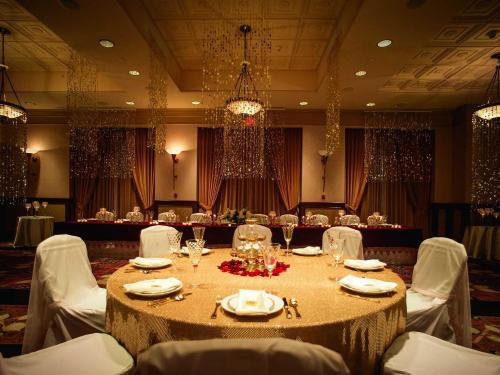 Offering some of the best waterfront views of Victoria's Inner Harbour, this room features an outdoor terrace that wraps around three sides of the ballroom showering it in natural daylight and bringing the beautiful vista to your doorstep. The terrace is fully licensed for alcohol and makes for the perfect location for a stand up cocktail reception prior to your dinner. This 3,000 square foot room feautures an engineered hard wood dance floor and elegant chandeliers throughout the room that compliment any style of wedding decor.
The maximum capacity for this ballroom for wedding reception setup is 180 people.
Pender Island Ballroom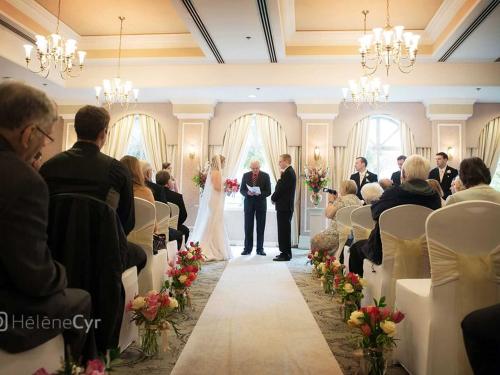 Decorated in calming natural tones, this space brings a quiet beauty with its elegant chandeliers, sweeping drapes and large windows. This space is a perfect match for smaller and more intimate wedding occasions, while still featuring all the necessities that a wedding reception room needs, such as a head table, dance floor and bar.
The maximum capacity for thie ballroom for wedding reception setup is 80 people.
Have You Fallen In Love Yet With Hotel Grand Pacific Weddings? Book A Tour!