The Pacific Restaurant and Terrace is open featuring a more "open air" dining experience on our expanded terrace and patio.
The Terrace is open from 7 to 11am daily for breakfast
and 2:30 to 9pm daily for dinner.
Daily Happy Hour drink and small plate specials (2:30 to 5:30pm) featuring fire tables and views of the inner harbour... even book your own private gazebo!
Limited, distanced seating is also available indoors.
Our Courtyard Cafe is also available, serving a limited menu for breakfast, lunch and dinner.
___________________________________________________________________________________
The West Coast Afternoon Tea is temporarily unavailable.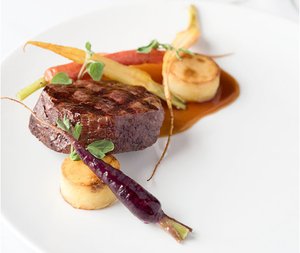 Fine Dining in Victoria
A gem among restaurants in Victoria, The Pacific's culinary team, led by Executive Chef Ian Goard, has created a menu of bistro-style dishes that showcase both high-quality regional ingredients and classic techniques.
Our in-house sommeliers present an award-winning wine program, along with a well-curated list of beers, ciders, cocktails, and spirits to perfectly complement your meal.
As a truly family-friendly property, the Pacific Restaurant has a special kids' menu. Similar to the Pacific's other offerings, the dishes on our children's menu are made from scratch with high-quality ingredients, but are designed to tempt the taste buds of the youngest members of your family.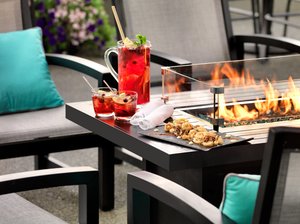 The Pacific's Patio & Terrace
In the summer months, outdoor dining on The Pacific Restaurant Terrace is a must. The perfect spot for a leisurely lunch and afternoon cocktail, sit back in the sunshine while enjoying spectacular views of Victoria's Inner Harbour and indulging in delicious bistro fare. On a cool afternoon, the fire tables offer an elevated al fresco dining experience and an added elegance to your gathering.
Whether you're a guest at the hotel, or simply someone who's looking for a restaurant in Victoria with great food, atmosphere and hospitality, we welcome you at the Pacific Restaurant.