The Pacific Restaurant
Whether you're searching Victoria restaurants for a romantic dinner for two, a relaxing lounge for a meeting over cocktails, or afternoon tea with friends, the Pacific Restaurant is the perfect place to discover Victoria's vibrant culinary scene. The Hotel Grand Pacific's team of chefs is dedicated to highlighting the bounty of Victoria and Vancouver Island by focusing on seasonal, regional ingredients.

Find more information on featured menus and special events. To make a reservation, call 250-380-4458 or use the Open Table link below.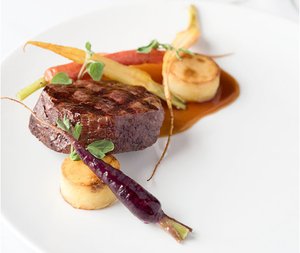 Fine Dining in Victoria
A gem among restaurants in Victoria, The Pacific's culinary team, led by Executive Chef Ian Goard, has created a menu of bistro-style dishes that showcase both high-quality regional ingredients and classic techniques.
Our in-house sommeliers present an award-winning wine program, along with a well-curated list of beers, ciders, cocktails, and spirits to perfectly complement your meal.
As a truly family-friendly property, the Pacific Restaurant has a special kids' menu. Similar to the Pacific's other offerings, the dishes on our children's menu are made from scratch with high-quality ingredients, but are designed to tempt the taste buds of the youngest members of your family.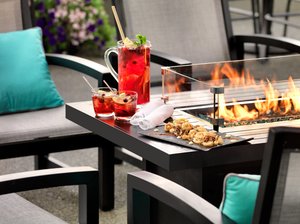 The Pacific's Patio & Terrace
In the summer months, outdoor dining on The Pacific Restaurant Terrace is a must. The perfect spot for a leisurely lunch and afternoon cocktail, sit back in the sunshine while enjoying spectacular views of Victoria's Inner Harbour and indulging in delicious bistro fare. On a cool afternoon, the fire tables offer an elevated al fresco dining experience and an added elegance to your gathering.
Whether you're a guest at the hotel, or simply someone who's looking for a restaurant in Victoria with great food, atmosphere and hospitality, we welcome you at the Pacific Restaurant.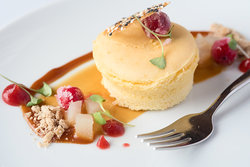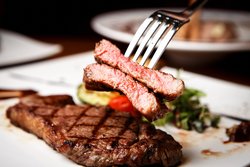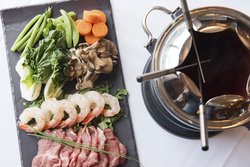 Special Restaurant Features
Early Bird Dining
Heading out to a show or event, or just want to relax with dinner at an earlier hour? Take advantage of our popular Early Bird menu, and you'll enjoy a three-course set-menu dinner for $19.95. Available every day between 4:30 pm and 5:30 pm.
Hours: 6:30am – 10:00pm Daily
Join us at the Pacific Restaurant for local flavour and upscale dining in Victoria, BC.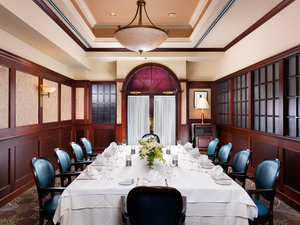 Private Dining at The Mark
This luxurious dining experience is located in the elegant Hotel Grand Pacific, set in the picturesque Inner Harbour easily accessible to downtown and surrounding areas. The Mark is a magnificent private dining room offering the unique blend of complete privacy with dynamically styled cuisine influenced by the Pacific Northwest. With exquisite attention to detail in its dé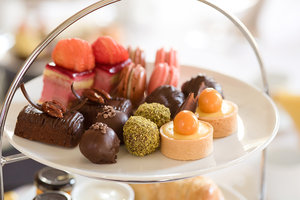 West Coast Afternoon Tea
Sip a cup of tea from the Wild West Coast at our made-to-order West Coast Afternoon Tea service served in The Pacific Restaurant. Reservations are required and can be made by calling 250-380-4458. Available: 12:30pm-3:30pm, Daily Price: $47 per person (taxes & gratuity not included) Kid's Tea: $21 per person (taxes & gratuity not included) Pacific Af