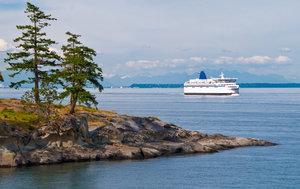 Ferry
By Car and Ferry From Vancouver (via BC Ferries)
BC Ferries provide fast, frequent service between the BC Mainland and Vancouver Island. From Vancouver to Victoria the crossing time is approximately 95 minutes. Over 6 million people make the crossing each year. There are hourly sailings during the summer, and a minimum of 8 sailings a day in the fall, winter and spring. Reservations are not required, but are recommended during the busy summer travel season and can be made for an additional small charge per sailing. You will need a Credit Card number to make a reservation.

To plan your visit and make a ferry reservation, visit BCFerries.com or Call: (250) 386-3431 or toll free at 1-888-BCFERRY (1-888-223-3779).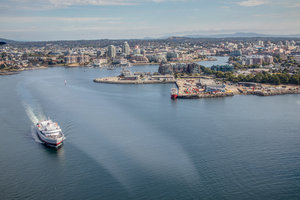 By Ferry From Seattle or Port Angeles, Washinton, USA
The Victoria Clipper operates a daily high-speed passenger only, catamaran service between Seattle and Victoria year round. For information on schedules and costs, visit Clipper Vacations or call: 1-800-888-2535.

M.V. Coho is a scheduled year-round vehicle and passenger ferry operating between Port Angeles, Washington, and downtown Victoria. Sailing time is approximately 95 minutes. Reservations can be made by visiting Coho Ferry or call: 1-888-993-3779.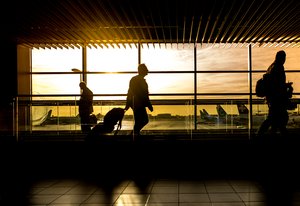 Fly
Flying to Victoria via the Victoria International Airport

Victoria International Airport (Airport Code: YYJ) is the 10th busiest airport in Canada with over 1.85 million passengers per year. Victoria is well served with more than 100 daily flights throughout North America.

The airport is just a short 30 to 40 minute drive from Downtown Victoria and the Hotel Grand Pacific.

Car rentals are available from the major rental companies or you may take a taxi (expect to pay approximately $65 - 75 CAD) to downtown Victoria. There is a regularly scheduled Airport Shuttle Bus (The rate for a single ticket is $25 CAD/ two tickets for $44 CAD), which stops at the Hotel Grand Pacific.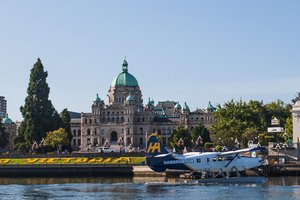 By Seaplane From Vancouver or Seattle
There are direct 35 min flights from the downtown harbour of Vancouver or Seattle to downtown Victoria's inner harbour by Sea Plane or Helicopter. This is one of the most awe-inspiring and picturesque ways of traveling to Victoria!
Harbour Air (Seaplane from Vancouver):
(250) 385-2203 or 1-800-665-0212
1234 Wharf Street, Victoria
Helijet Airways (Helicopter from Vancouver):
(250) 382-6222 or 1-800-665-4354
Service from downtown Vancouver and Vancouver International Airport to downtown Victoria.
Kenmore Air (Seaplane from Seattle):
(425) 486-1257 or 1-866-435-9524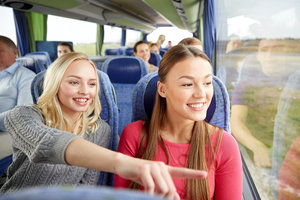 Bus
By Bus from Vancouver via the "BC Ferries Connector"
Pacific Coach Lines offers frequent Bus/Ferry service from the downtown Vancouver Bus Depot to the Downtown Victoria Capital City Station located at 721 Douglas Street, Victoria... just a few blocks from the Hotel Grand Pacific

BC Ferries Connector
(250) 385-4411 or 1-800-661-1725.