Personal Training
Personal training is a great idea to help anyone meet their fitness goals. If you want to lose weight, strengthen and balance, or just tighten and tone, our personal trainers have the right combination of experience and attitude to help get you there. Never tried personal training? Don't worry about a "drill sergeant" yelling in your ear - our trainers are the ultimate fitness coaches, providing you with the right steps and technical ability to give you the confidence to succeed.
With the purchase of each Full 1 Year membership, a one-on-one training session is given complimentary. This session is for your use in any one category listed below.
Additional training sessions offered in our fitness facility are as follows. Please contact our staff to arrange (250-380-4460 or [email protected]).
Personal Training, Private Yoga, Zumba, or Pilates:
• 1 – 1 hour session $65.00
• 3 – 1 hour sessions $180.00 ($60/Session)
• 6 – 1 hour sessions $330.00 ($55/Session)
Swim and Stroke Improvement Lessons:
• 1 – ½ hour session $50.00
• 3 – ½ hour sessions $144.00 ($48/Session)
• 6 – ½ hour sessions $270.00 ($45/Session)

*Pricing does not include applicable taxes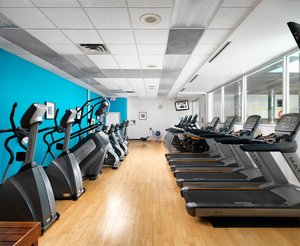 Athletic Club Amenities
25-meter Lap Pool with Aquafit classes, hot tub, steam room, kid's pool, and sauna
Weight room with Paramount strength training equipment, free weights, and functional training equipment
Squash court
Cardio room featuring all new Matrix Fitness cardio equipment: treadmills, elliptical trainers, upright and recumbent bikes, stair climbers, a climb mill, a hand crank, and a rowing ergometer.
Fitness studio where all our scheduled fitness classes take place, including Yoga, Pilates, Zumba, HIIT, Nia, and more
A small, quiet studio for mat work and stretching.