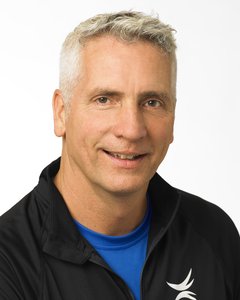 Kevin Attewell | Athletic Club Director
Kevin's lifelong interest in fitness and active living, and the fact that he has always enjoyed being in the gym, led to a career change in 2000. He remembers it as one of those "ah-ha" moments when he realized that he could actually work in this environment. Kevin got a job in a club, became a certified Personal Trainer and joined CanFitPro – Canadian Fitness Professionals - one of the world's largest associations of fitness professionals.
To obtain his goal of gaining varied experience in the fitness industry, Kevin has worked and studied at a variety of fitness facilities in Vancouver, Toronto, Calgary and Victoria. He believes that exercise and activity should be enjoyable and so he works to create a fun, positive atmosphere.
Eddie | Front Desk
Johanna | Front Desk
Lindsay | Front Desk
David | Front Desk
Jenny | Front Desk
Hunter | Front Desk
Harley Preston | Personal Trainer
Alana Collins | Personal Trainer