Victoria Athletic Club
____________________________________________________________________________________________________
Proof of Vaccination

As per the BC Provincial Health Order, we are required by law to verify proof of vaccination prior to allowing access to the Victoria Athletic Club, and the Pacific Restaurant, Lounge & Terrace.
Access to the hotel itself, take-out orders from the Courtyard Cafe and the Pacific Restaurant will not require proof of vaccination.

For more information regarding British Columbia's vaccine passports, click here.

____________________________________________________________________________________________________
Club hours:

6:00am - 10:00pm: Monday to Friday
6:30am - 10:00pm: Saturday & Sunday
A mask or face-covering is required to access the Victoria Athletic Club as well as all public areas of the hotel, but is not needed during your workout. Should you need a mask, disposable masks are available at the club's front desk.
____________________________________________________________________________________________________

Popular among locals, hotel guests, and even Olympic athletes, the Victoria Athletic Club at Hotel Grand Pacific in Victoria, BC is a full-service fitness facility offering everything you need to get in a great workout. Break a sweat in our fully-equipped weight room with Paramount strength training and Matrix Cardio equipment, play vigorous game of squash (currently not available), or simply pop in to enjoy the sauna. Discover your tailored health routine at Victoria Athletic Club, where hotel guests have complimentary access.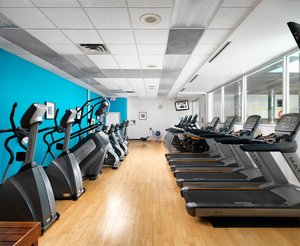 Athletic Club Amenities
25-meter Lap Pool with Aquafit classes, hot tub, steam room, kid's pool, and sauna
Weight room with Paramount strength training equipment, free weights, and functional training equipment
Squash court
Cardio room featuring all new Matrix Fitness cardio equipment: treadmills, elliptical trainers, upright and recumbent bikes, stair climbers, a climb mill, a hand crank, and a rowing ergometer.
Fitness studio where all our scheduled fitness classes take place, including Yoga, Pilates, Zumba, HIIT, Nia, and more
A small, quiet studio for mat work and stretching.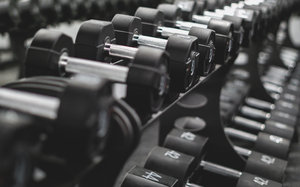 Personal Training
Personal training is a great idea to help anyone meet their fitness goals. If you want to lose weight, strengthen and balance, or just tighten and tone, our personal trainers have the right combination of experience and attitude to help get you there. Never tried personal training? Don't worry about a "drill sergeant" yelling in your ear - our trainers are the ultimate fit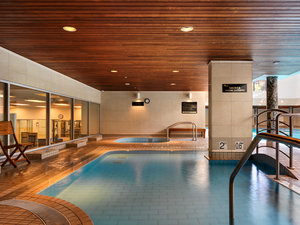 Memberships
Contact us to sign up! Full Memberships Include: Access to the pool, gym, studio, and squash court. One complimentary training session for Full 1 Year memberships. Guest passes are included with each full membership, including 36 passes for one year memberships and 18 passes with the 6 month membership (member must be in attendance). All scheduled classes includ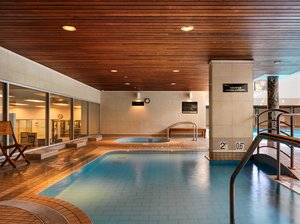 Fitness Classes
Victoria Athletic Club offers a selection of amazing fitness classes including Yoga, Pilates, Zumba, Aquafit, and more. All of our classes are included in full memberships and available at a drop-in rate for the public and hotel guests.
Need motivation? Sign up for a session with one of Victoria Athletic Club's personal trainers for an extra-efficient workout.
Sign up at the front desk to receive email notification about any changes or cancellations to our Fitness Class schedule.
Tell us how we can help you achieve your fitness goals on our Facebook Page.